When you're in the industry of making things pretty, the holidays can get out of control! Not only are you expected to buy the perfect gift, but you're then expected to wow with its presentation. Honestly, who has time for that?! We've done it the hard way: up until 2 a.m. on Christmas Eve meticulously crafting bows and attaching handmade tags. (A bottle of wine later, it may or may not have looked like a child wrapped the last of the gifts!) But we're ready to wrap smarter this year! Enter kraft paper. Versatile, affordable and available at most craft stores, kraft paper is a blank canvas for creativity. Letter it, stamp it, dress it with ribbon—the possibilities are endless. The best part? A little bit of decoration goes a long way. We recommend dressing up the smallest in your set of gifts and placing it atop larger plain-wrapped gifts. You'll get the wow factor you want in a fraction of the time it would have taken you otherwise. So join us in wrapping smarter this year with these three tips for wrapping with kraft paper!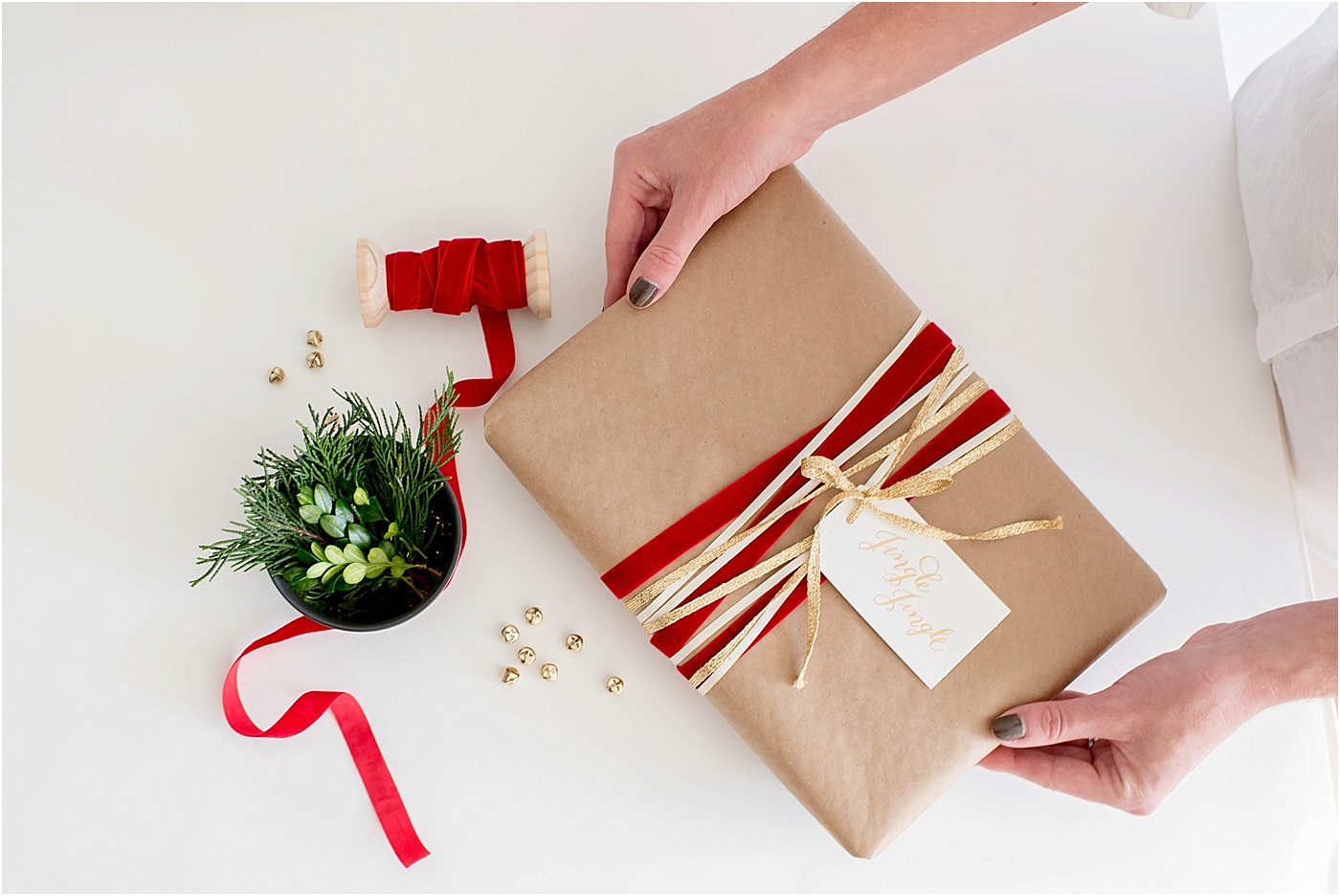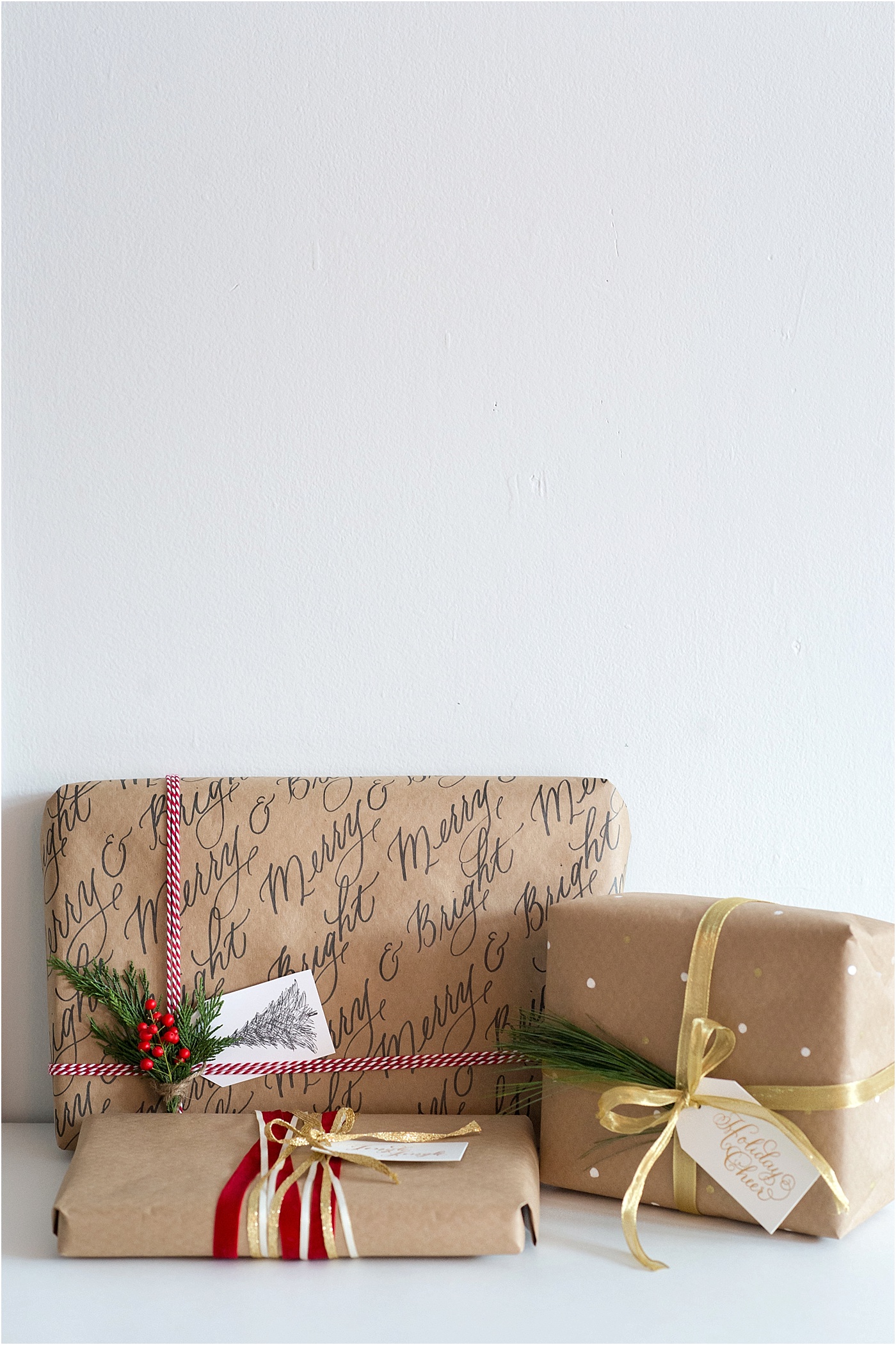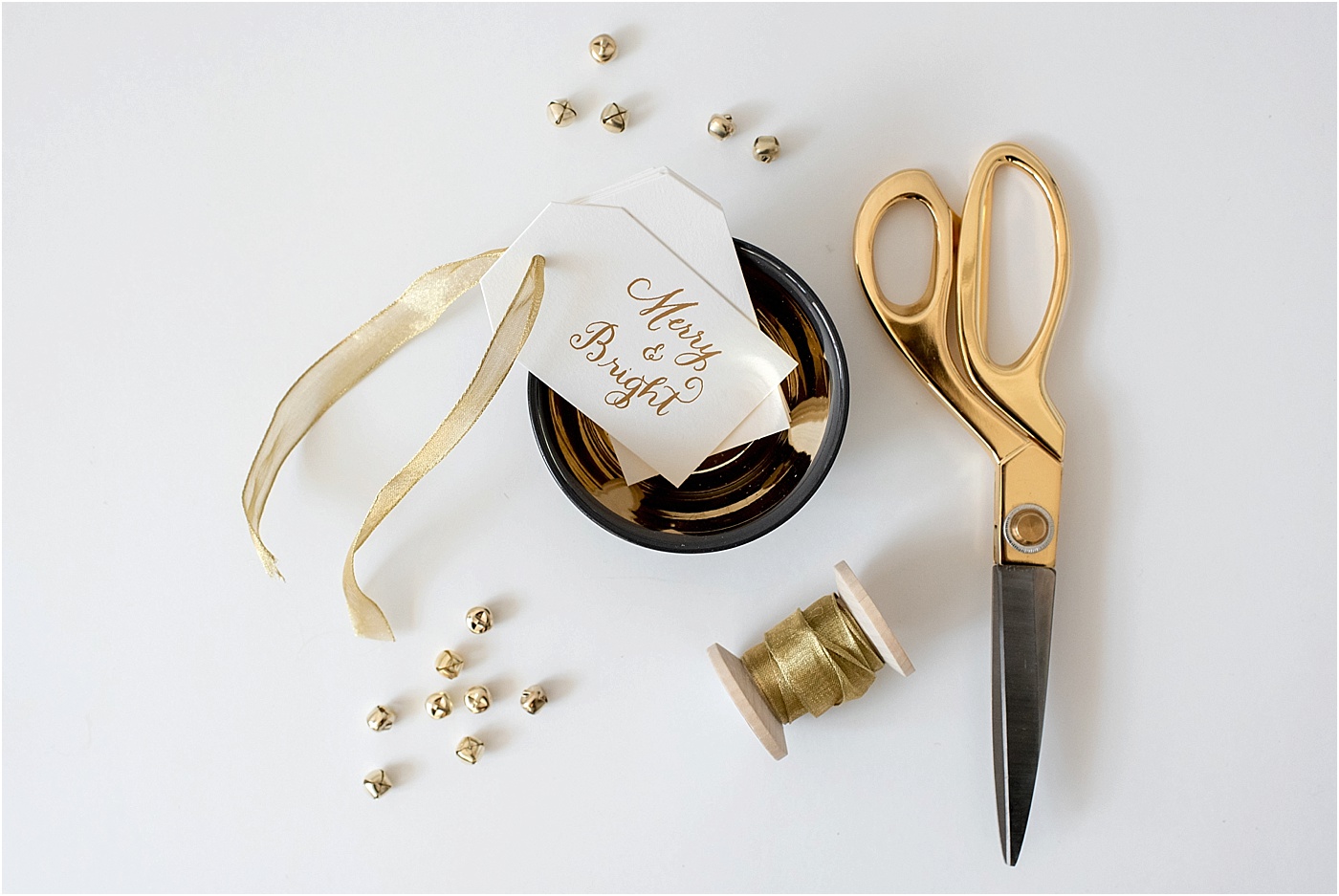 Letter It
Personal and delicate, hand lettering a holiday phrase like "Merry & Bright" on kraft paper is sure to impress. If you don't have the hand for it, ask a friend or contact a local calligrapher like we did with Eunice of Surcee Calligraphy. Eunice recommends laying the kraft paper out flat and lettering on it prior to wrapping the gift to ensure consistency.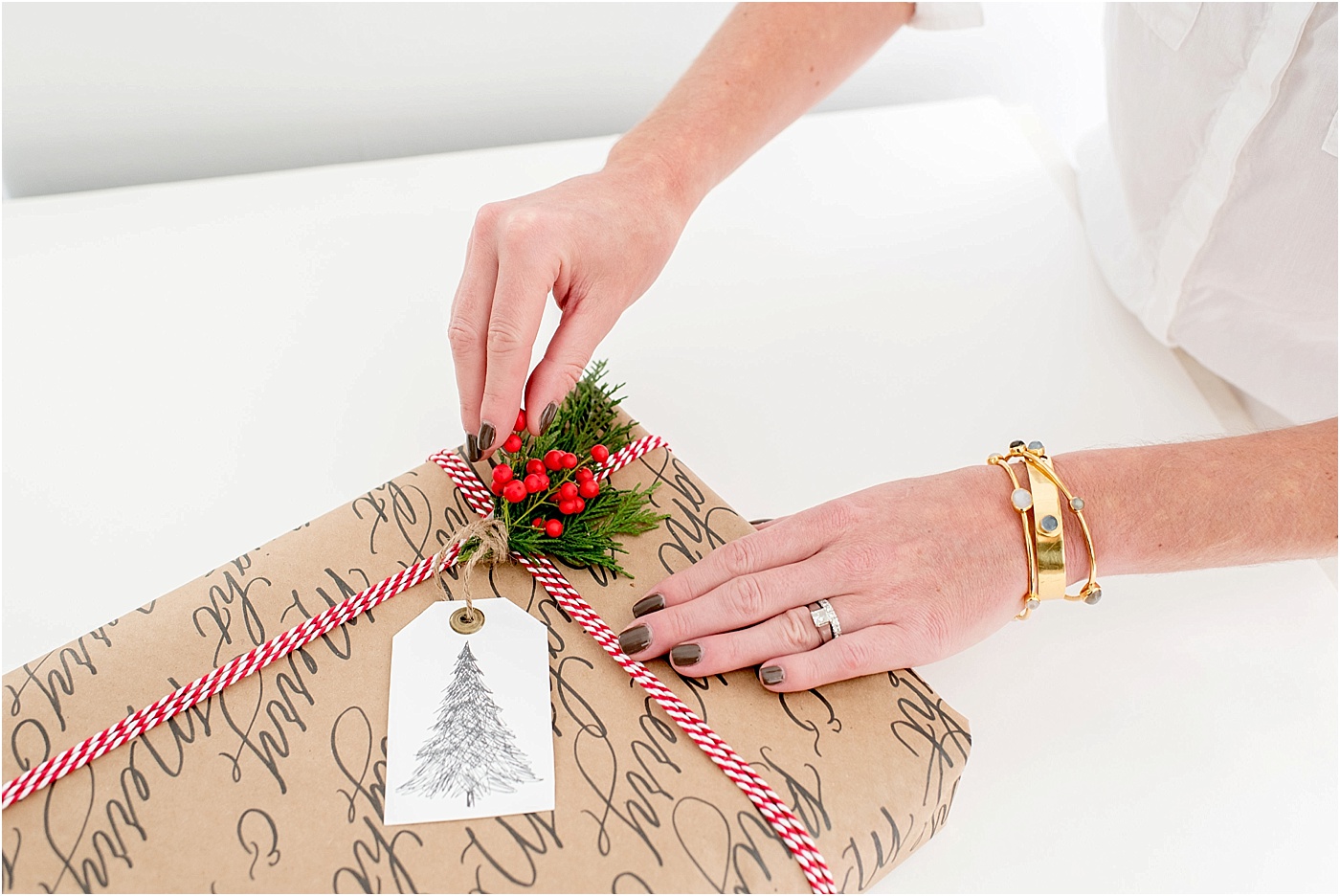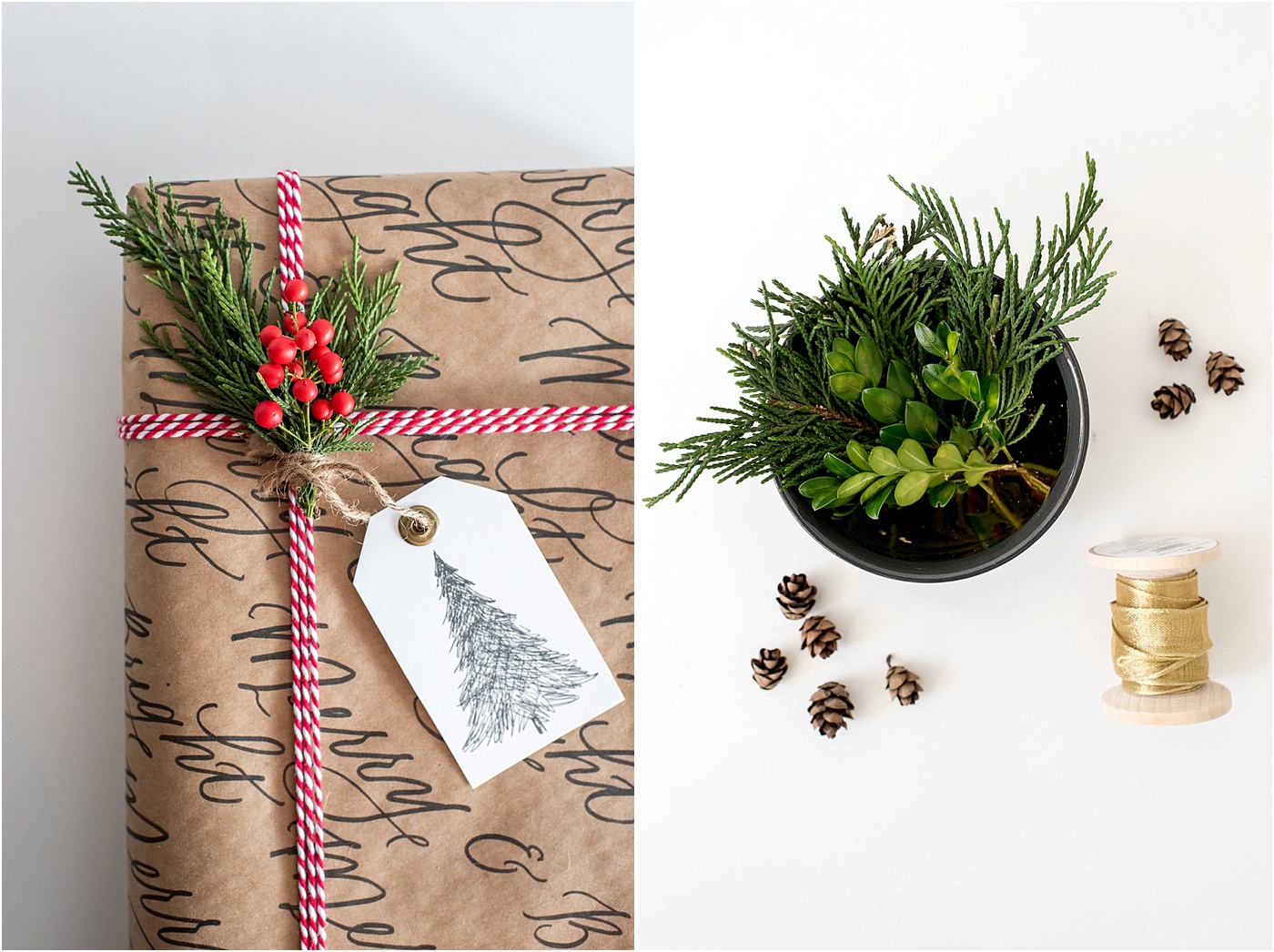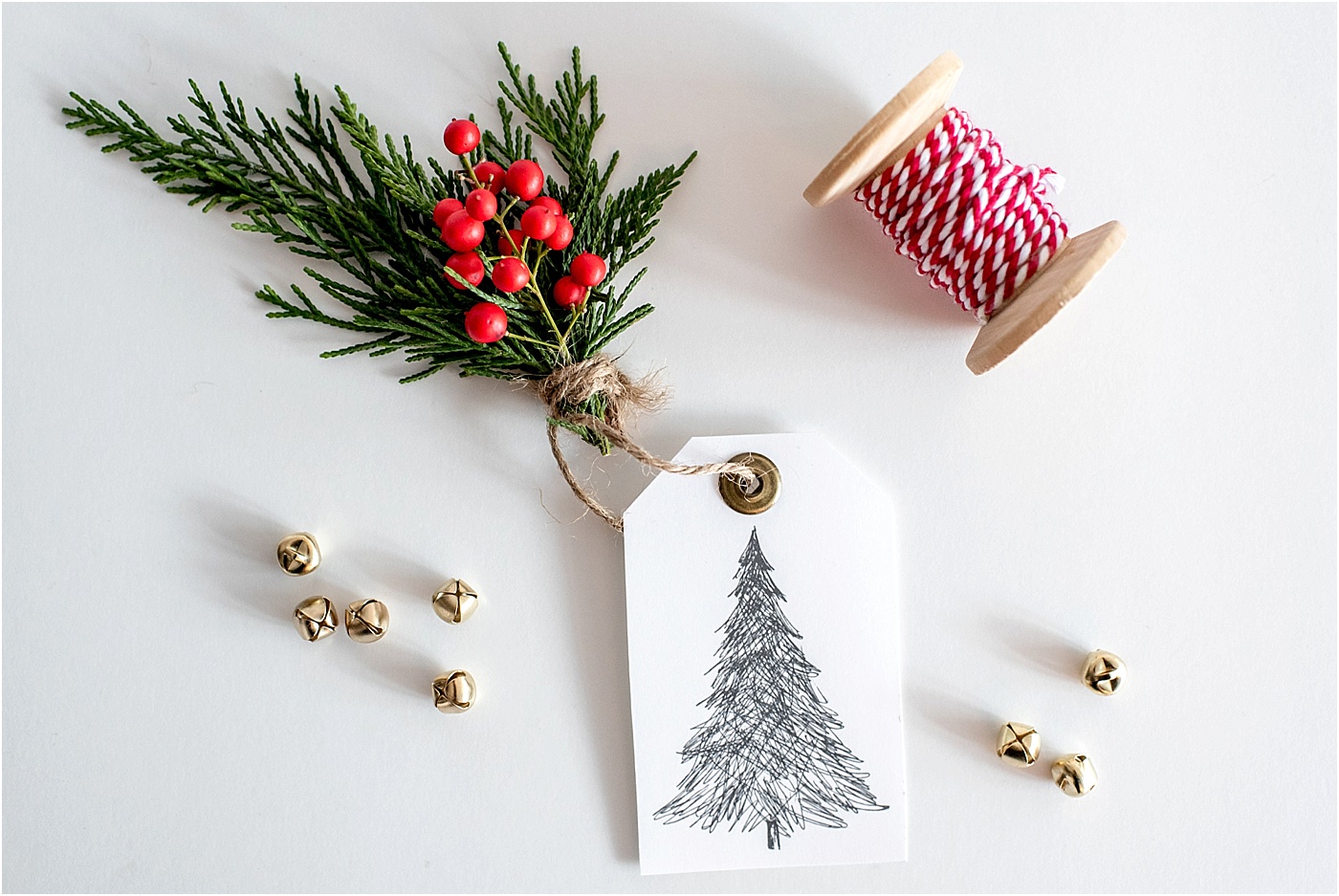 Stamp It
Gold or black ink show up well on kraft paper; white can be pretty temperamental. But if your heart is set on white, don't shy away. We used the tip of an eraser to create the polka dot pattern on this package. The white ink was showing up too faint, so we traced over those dots with a chalk marker to help them stand out more.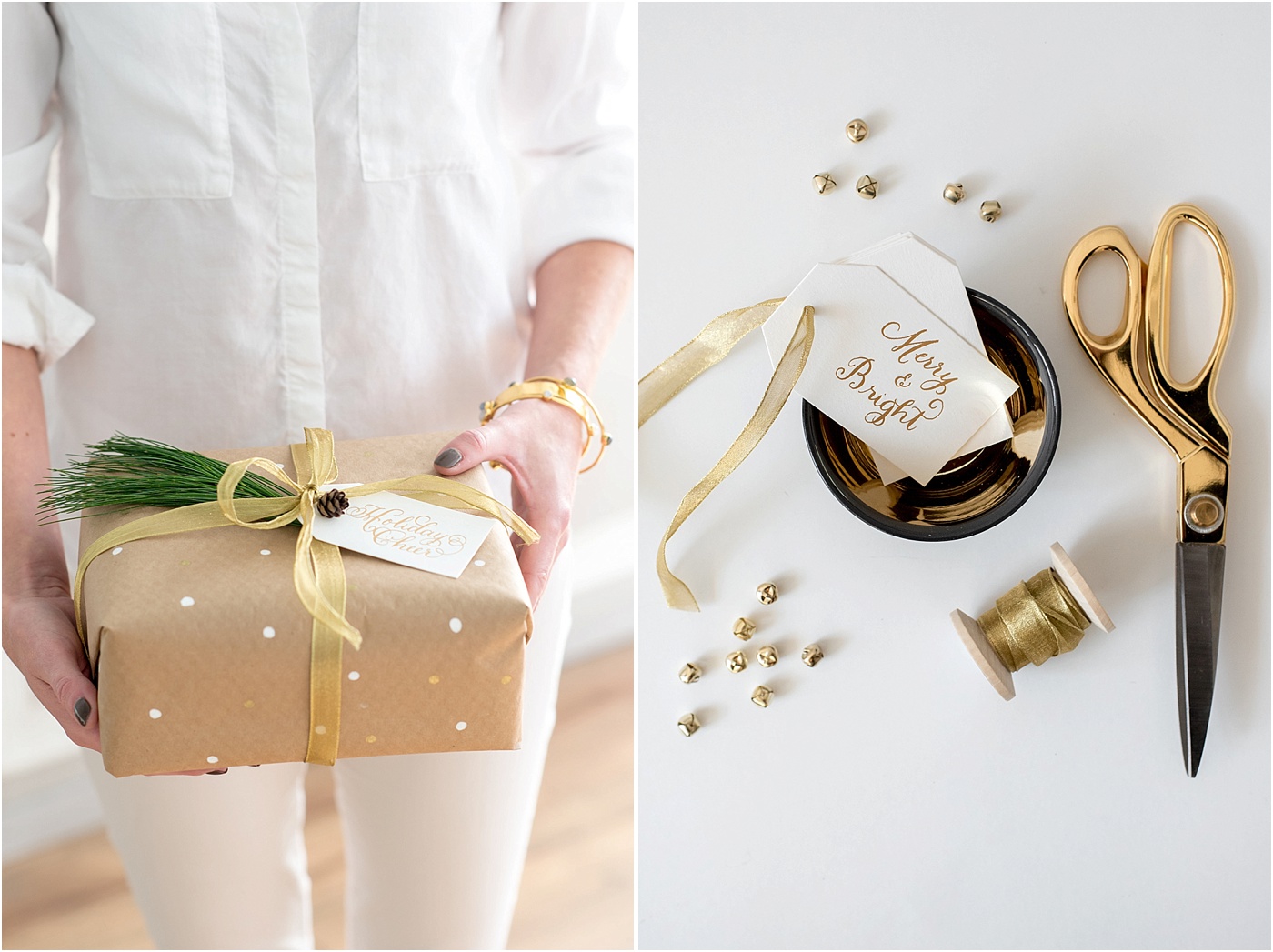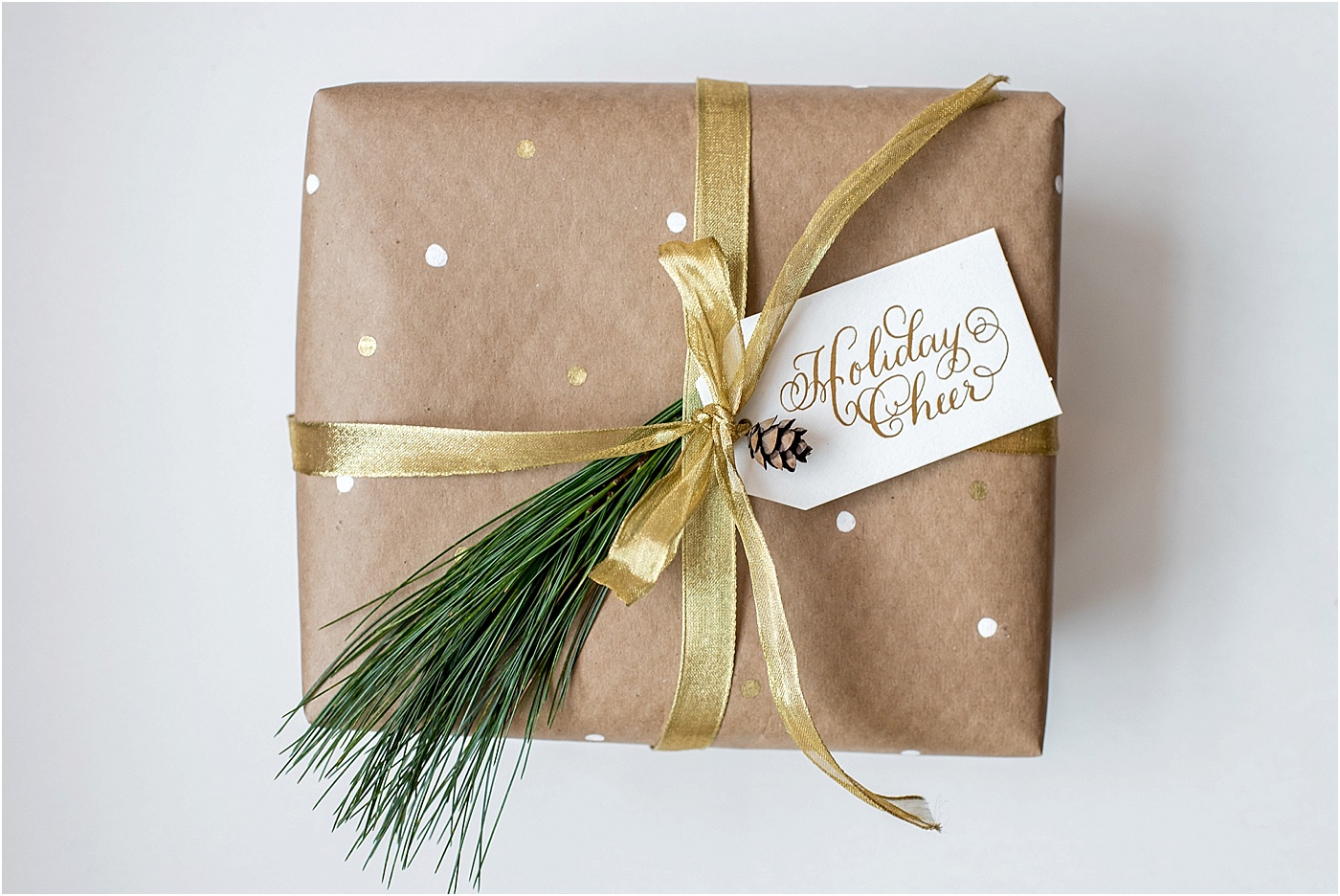 Dress It
We love mixing different textures of ribbon to dress up kraft paper. Don't be afraid to take an unstructured approach like we did here for a fun nontraditional look.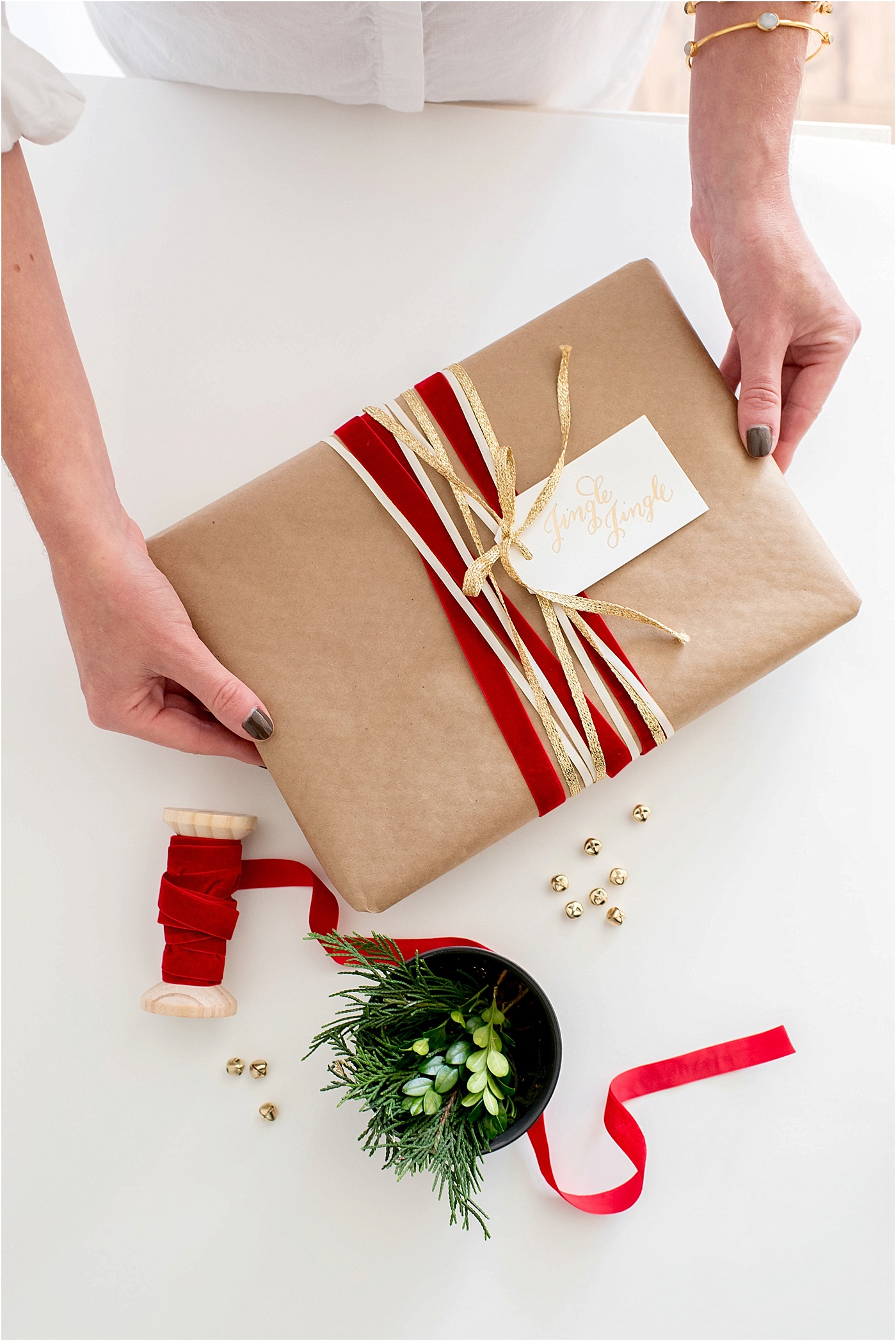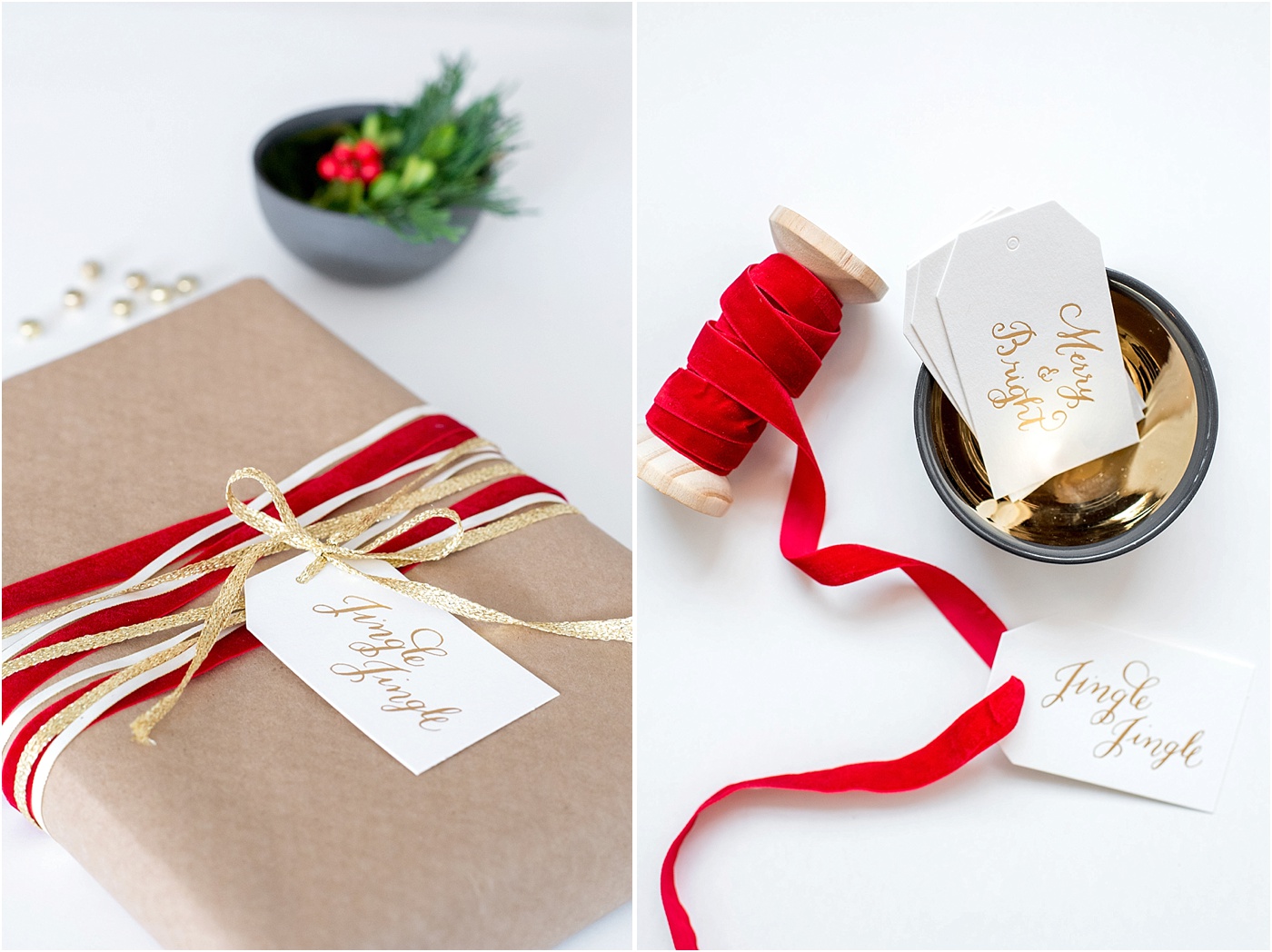 Vendors: 
Photography: Karena Dixon
Styling: Kari Rider Events
Kraft Paper Calligraphy: Surcee Calligraphy
Calligraphy Gift Tags: Laura Hooper Calligraphy
Tree Gift Tag: Cara Smith Designs
Ribbon: Sugar Paper LA, Paper Source