Another holiday, another set of seasonal cocktails to get you in the spirit! If we're getting creative around the holidays, it usually involves booze! And after lots of excruciating taste testing (you're welcome!), we've landed on our top three cocktail picks to get you through the holiday party circuit. Cheers!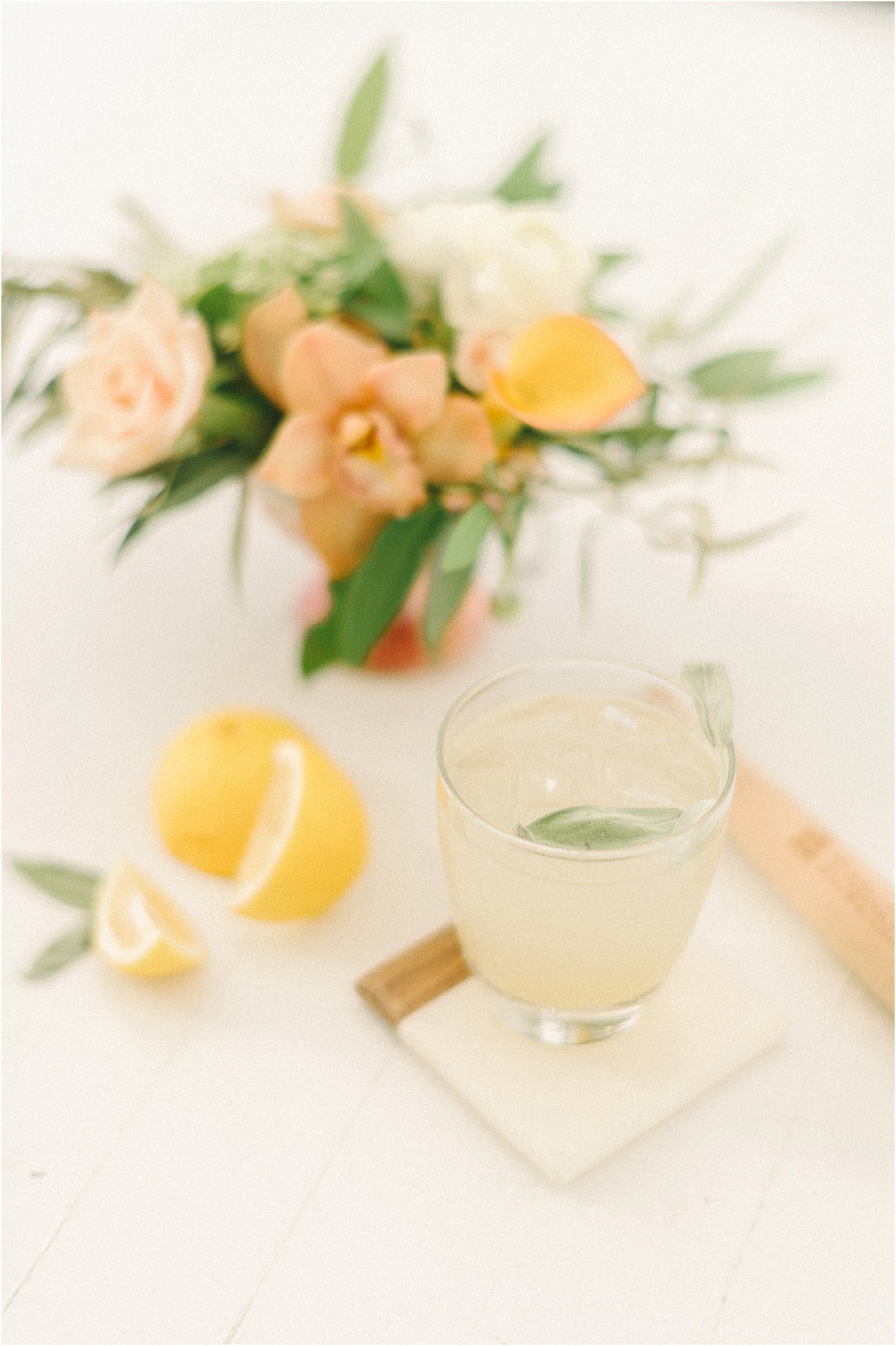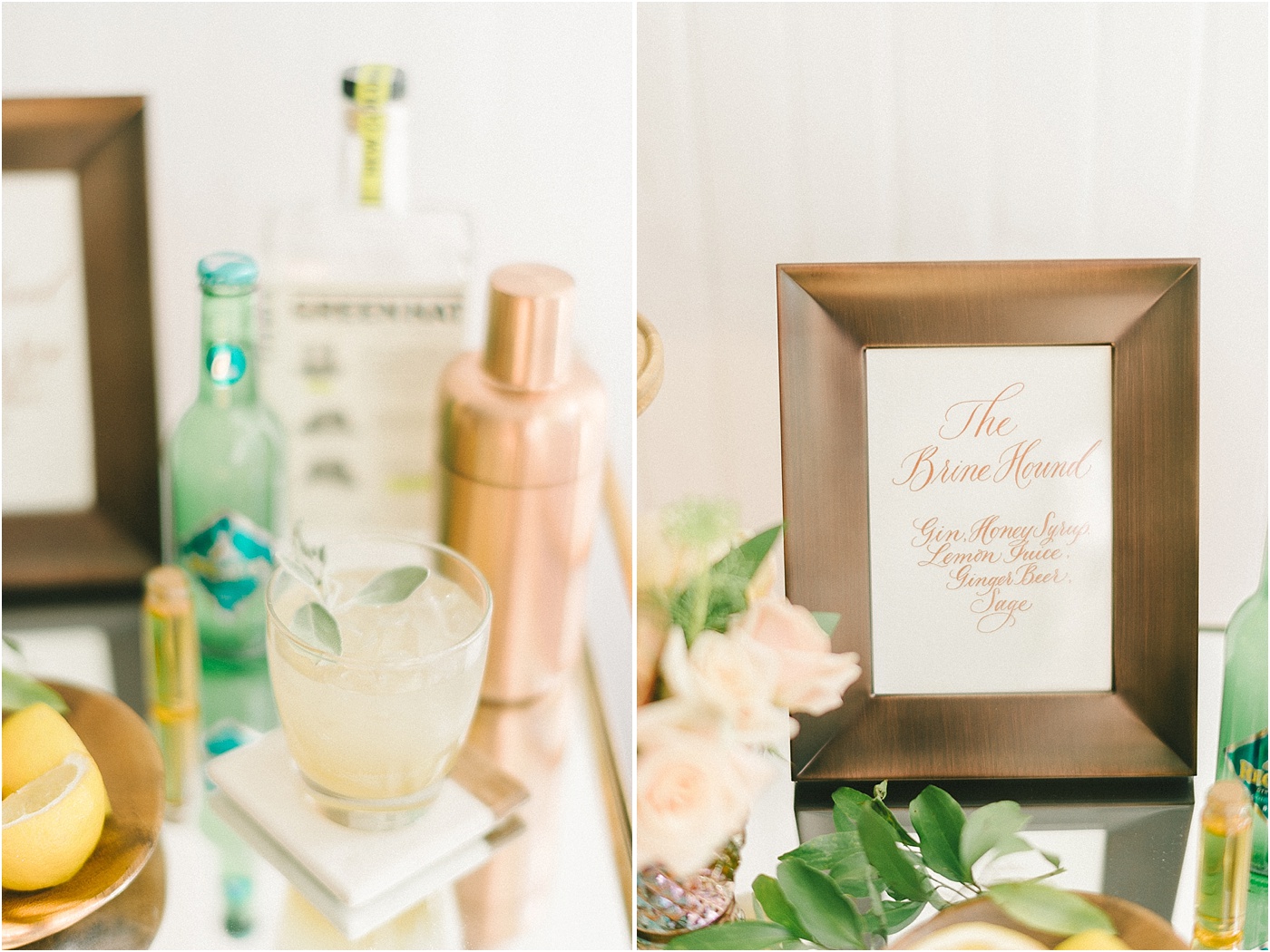 The Brine Hound
Recipe by Doug Atwell for Brine Hound
1.5 oz. Green Hat Gin
Muddled Sage
.5 oz. Honey Syrup
.75 oz. Lemon Juice
1.5 oz. Ginger Beer
Muddle sage leaves in cocktail shaker. Add ice, gin, honey syrup and lemon juice. Shake. Strain into ice-filled glass. Top with ginger beer. Garnish with sage.
Photography: Elizabeth Fogarty, Calligraphy: Surcee Calligraphy, Florals: Crimson & Clover Floral Design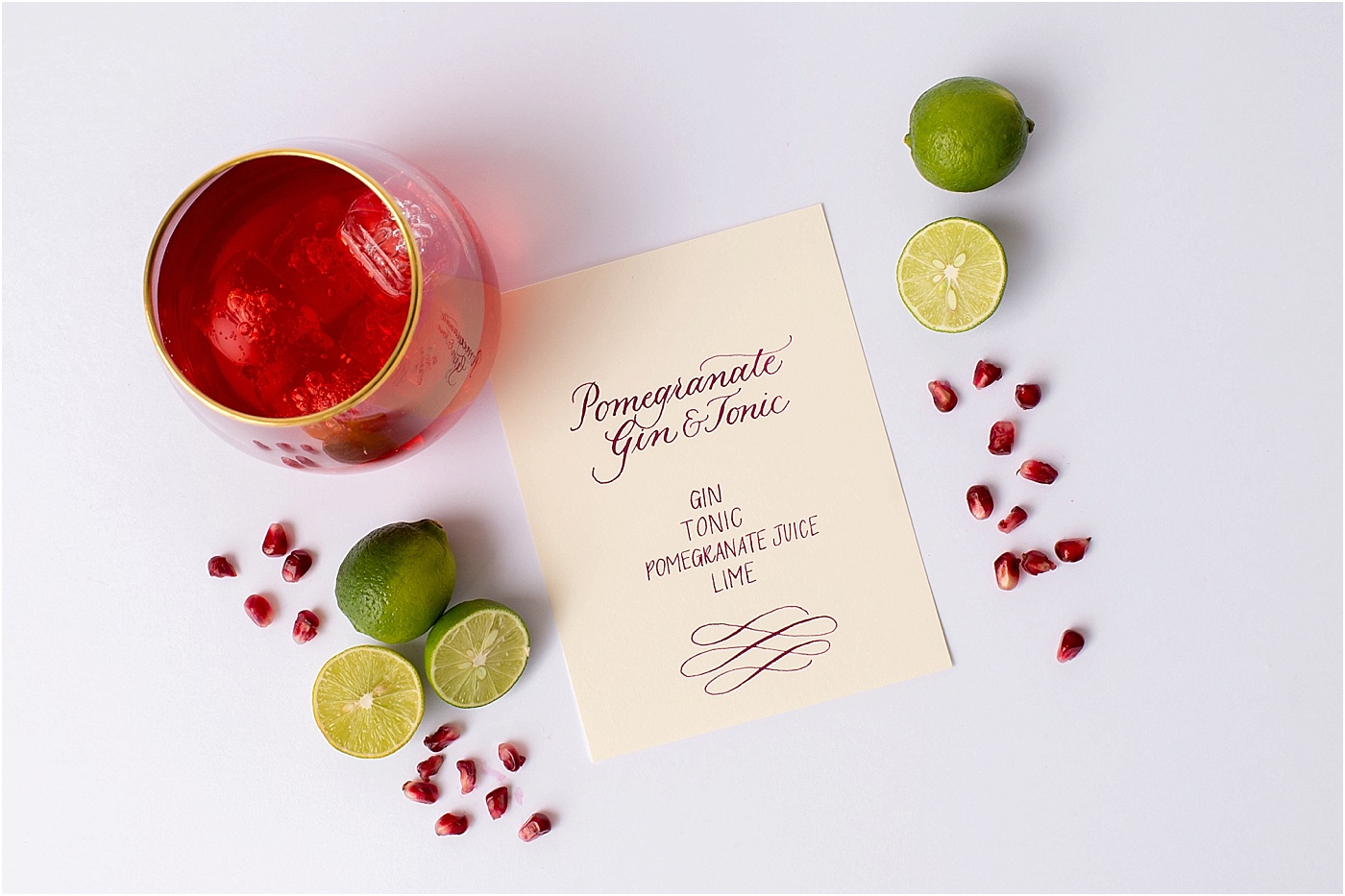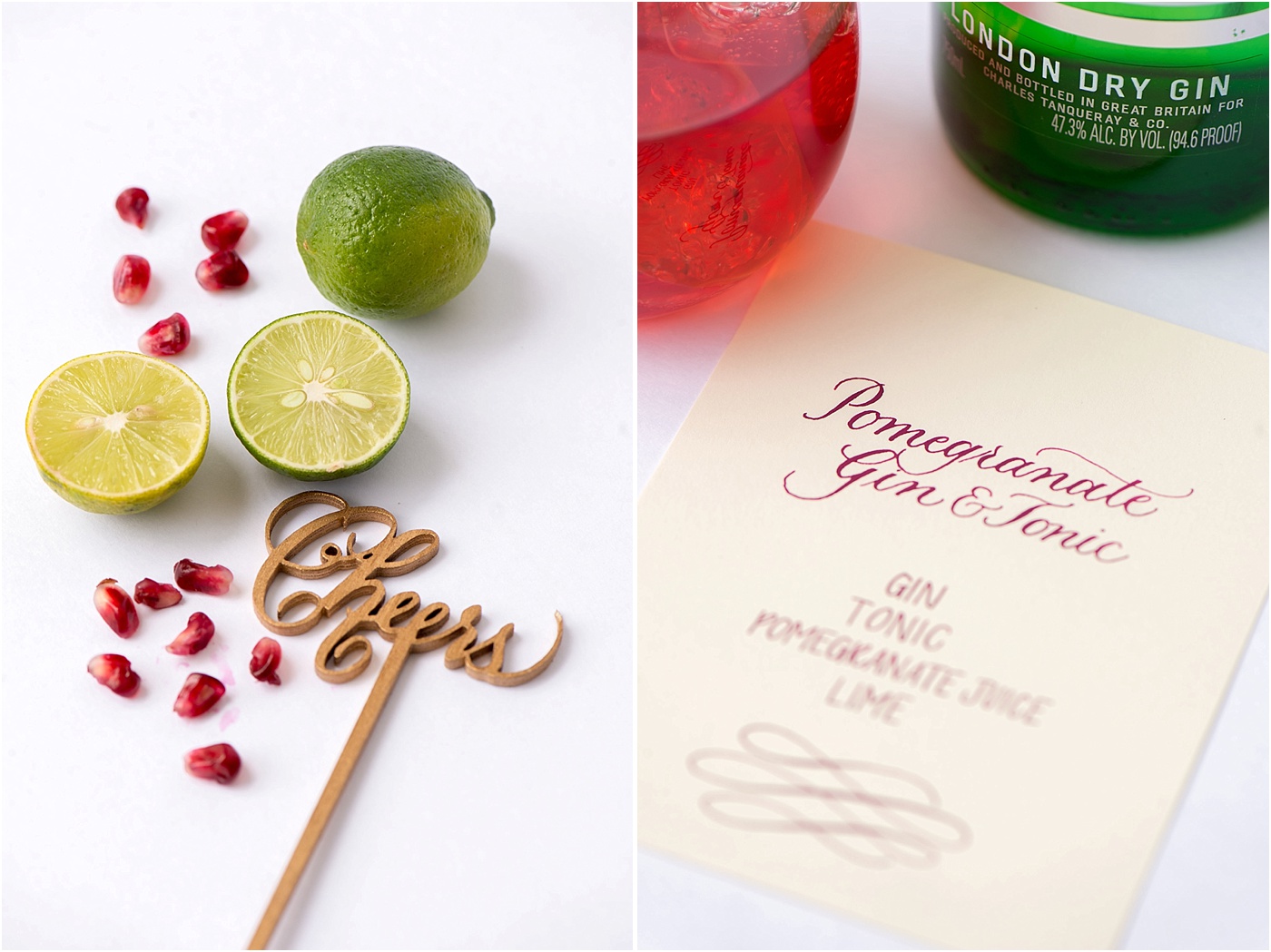 Pomegranate Gin & Tonic
1 part Gin
2 parts Tonic
Splash of Pomegranate Juice
Lime
Combine all ingredients in an ice-filled glass. Squeeze lime. Stir. 
Photography: Karena Dixon, Calligraphy: Surcee Calligraphy, Stirrer: Laura Hooper Calligraphy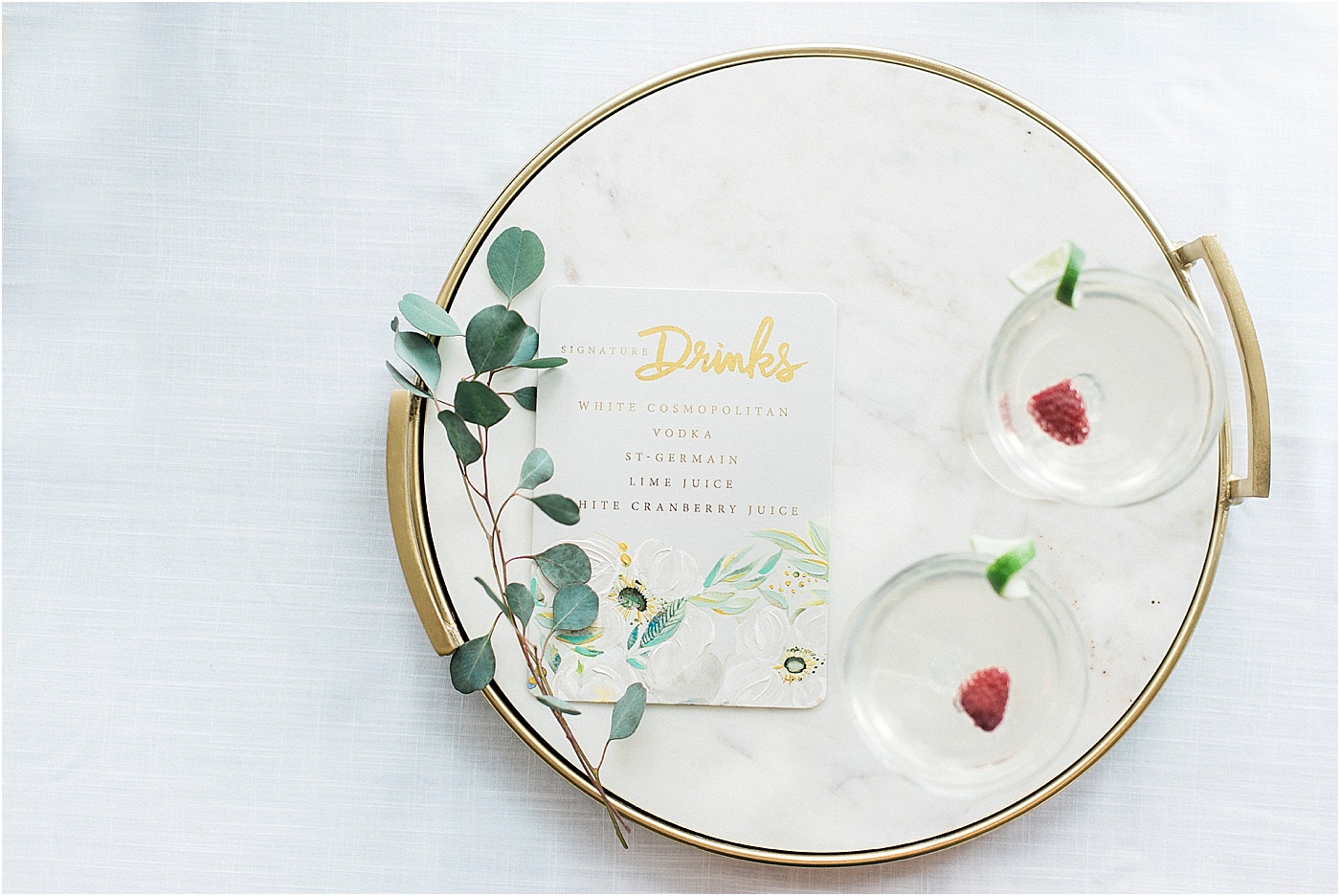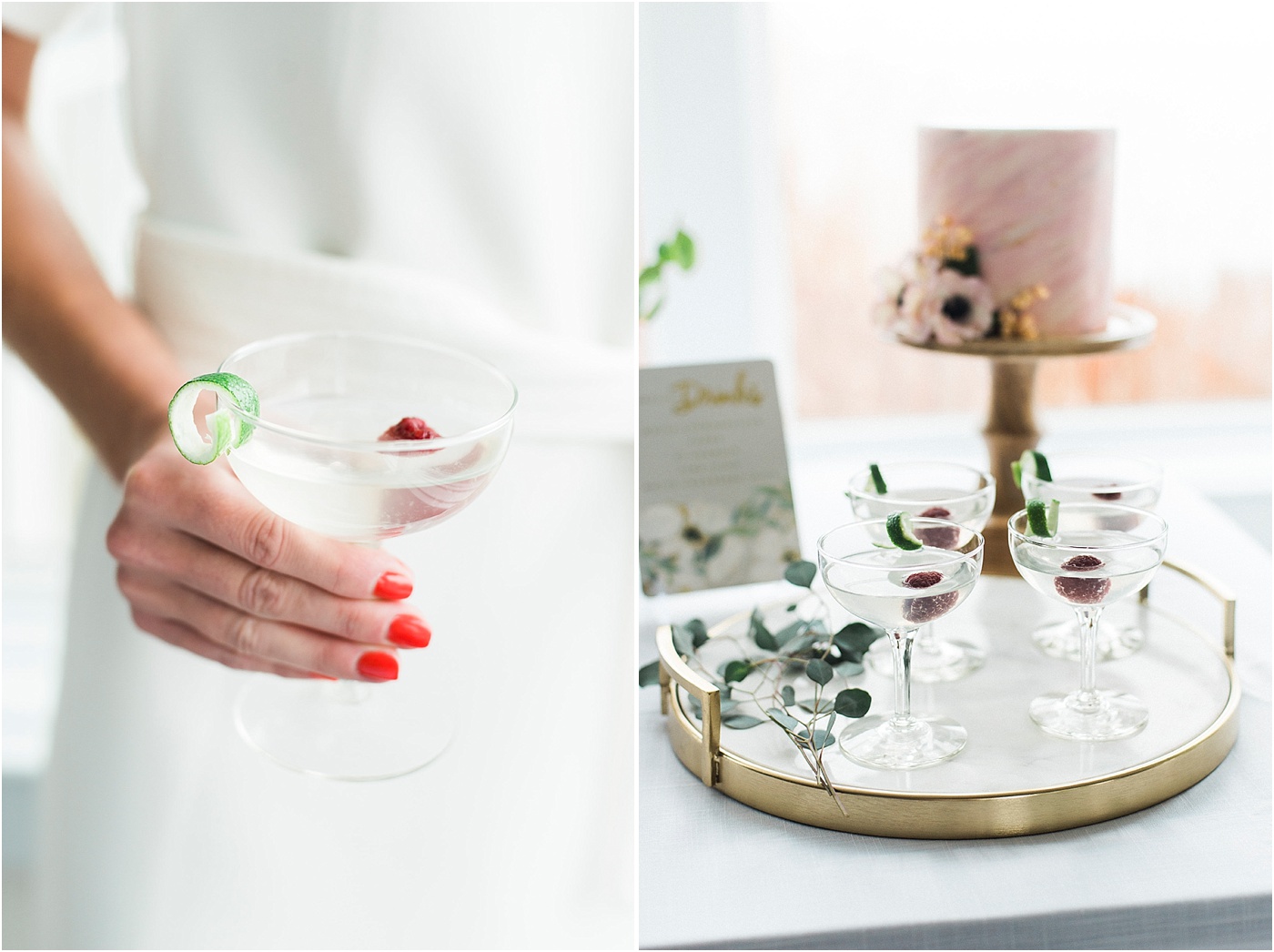 White Cosmopolitan
2 parts Vodka
1 part St. Germain
½ part Lime Juice
¾ part White Cranberry Juice
Shake all ingredients and strain into a chilled martini glass. Garnish with raspberry and a lime twist.
Photography: Krista A. Jones, Drink Sign: Momental Designs, Cake: Steve Konopelski Patissier